Jeff Falke
Lead Pastor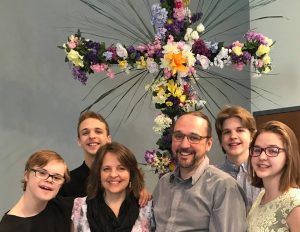 Jeff and his beautiful wife, Amy (middle)
Caleb & Seth (left), Jessi and Drew (right).
Though Jeff lived in Canada for 9 and a half years, he grew up and spent most of his ministry in the Central New York District of the Wesleyan Church. This is where he learned to love the church and, as a teenager, felt a call into full time ministry.
Jeff comes with over 23 years of experience in the local church. His personal mission statement is to engage the Kingdom by helping people to better know the great love of God and to better understand who they are in Him!
Jeff's favorite past times are spending time with his family, making music, using the computer to be creative and riding his motorcycle. Jeff loves God and loves preaching His Word.