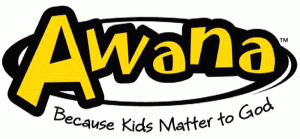 Approved
Workmen
Are
Not
Ashamed . . .
. . . referenced from 2 Timothy 2:15. This is one of the underlying themes and mission of Awana. We want our children to be equipped and prepared for their future while growing  in the knowledge of Jesus Christ.  For more information about Awana and its mission, surf on over to its official sight at:  awana.org.
If you're planning on taking your child to this fun and exciting kids program please print and fill out the Registration Form (Word Document) in advance for your convenience. Then bring it along on the night your child attends Awana.
Our Awana program is for kindergarten through sixth grade, and takes place is on Wednesday nights from 6:00pm to 7:30pm.