Discovery

We find where God is working in our lives, so that we can engage in the purpose for which we were created.
Excellence
We keep things simple, so that we can give our best in all we do.
Authenticity
We have honest conversations filled with love and respect, because people matter.
Urgency
We move with purpose to connect with people locally, regionally, and internationally in order to share hope.
Vibrancy
We seek to experience the full life God has for us by acknowledging His presence and power.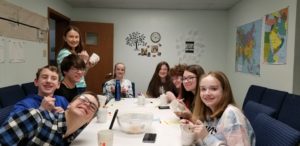 . . . because people matter!