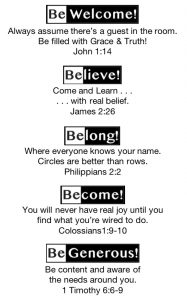 Members, are you ready to renew your membership at Mt. Pisgah Wesleyan Church for 2018-2019? Please take a moment to fill out this form. All numbered questions must be answered before the form can be submitted. Pastor Jeff Falke will be the only person reading your responses. Thank you in advance for your time.
A hard copy of this form is also available in the church lobby. If you have any questions, please contact that church office.
(All forms are due by May 1, 2018)
*Required fields.